Additional Services: Stef and the City Team
Have you recently lost a lot of weight?
Have you gone through a major life change such as a divorce?
Are you in need of cleaning out your closet?
Is your makeup look circa 1980?
Do you need a new look?
Do you need professional pictures taken?
A makeover with a makeup artist or stylist can help you gain the confidence to approach people that you haven't had the confidence to approach before!
Do you need other professionals but don't know who to use?
Check out some of our experts who are part of the Stef and the City team!
Weight Loss and Fitness Professional Jon Goodman
Jon Goodman has been a fitness enthusiast for over 30 years. At 39 he felt burnt out and couldn't lost those last 10 lbs. He got bored of his routine and gained 30lbs. He started using a product that he was able to work out less, enjoy eating more, lower his cholesterol and lose those 40lbs.! In 90 days he was able to go from the worst shape of his life to the best. Maybe Jon can help you too! To join Team Goody contact Jon here or email him here teamgoody33@gmail.com.
Professional Stylist Alyssa Peterson, founder of Cashmere and Wit
Alyssa Peterson is a personal stylist and shopping consultant. She has worked with busy women and men in the Chicago area creating wardrobes and styles for work, everyday and special occasions for 5 years.  She prides herself on finding items that work best for her client's bodies and budgets while making the whole process as fun as possible. Find out more or contact Alyssa here.
Background and Security Checks for On and Offline Dating
www.coresecurityandinvestigations.com to contact them email them at info@coresecurityandinvestigations.com and mention Stef and the City for discounts!
CORE Security and Investigations Group has been in business since 2010. They conduct extensive investigations and background checks by utilizing the most advanced search tools in the industry, not privy to the public sector.
Stef and the City has special pricing!  To contact them please email them at info@coresecurityandinvestigations.com
Criminal Inquiry $125 (Each)
# 1 Package  $500 5 Inquiries in 12 months  (Must be used within in 12 months.)
*Criminal Background Check
# 2 Package  $750  5 Inquiries in 12 months  (Must be used within in 12 months)
*Criminal Background Check
*Assets Inquiry
 A.) Bankruptcies
B.) Liens / Judgements
C.) Property Search
D.) Foreclosure
# 3 Package  $1000   5 Inquiries in 12 months  (Must be used within in 12 months.)
*Criminal Background Check
*Assets Inquiry
*Sex Offender Search
Hair Stylist  Jennifer Romano
Jennifer Romano is a Senior Stylist who has worked at Swerve Salon (located in Old Town) since it opened over 5 years ago. She has been involved in the hair industry for over 10 years. She even introduced a Stef and the City client to his current girlfriend who was a client at Swerve!
If you mention Stef and the City when booking your appointment, you'll receive a special first time discount! To contact Jennifer, you can call Swerve Salon at 312-255-0255 or check out their website here.
Fitness Trainer, Hadley Allen, Hadley Allen Fitness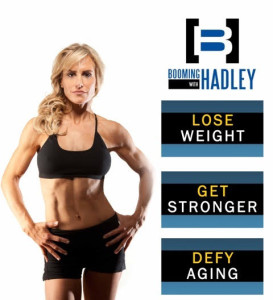 Hadley Allen takes fitness seriously. Her clients are her number one priority, but she also makes time to keep herself in top shape for both physical and mental agility.

As a young adult, Hadley became inspired with the human body – how it functions and how to help colleagues and students overcome aches and pains caused by working in their artistic field. Upon graduation from the prestigious The Juilliard School in New York, where she received her B.A. in Music, Hadley plunged into studying Kinesiology and Nutrition. Today, she is certified from the America Council on Exercise (ACE), including post/prenatal fitness and the National Academy of Sports Medicine (NASM).

With over fifteen years under her belt, Hadley is an accomplished marathon runner, triathlete and trainer. As a trainer, she teaches boot camp, spin, strength training, hardcore cardiovascular classes and is a performance trainer for athletes and triathletes.

Beyond the physicality of her profession, Hadley is especially focused on helping her clients overcome mental barriers and simply feeling good. Be it weight management, stress management or overall mental wellness, Hadley is known for helping her clients achieve health and wellness levels they never knew were possible.

To contact Hadley to get an assessment, go to her website http://www.hadleyallenfitness.com/ or call her at 312-550-7033.
On our speed dial we have:
Acupuncturists
Dentists
Doctors
Hair Stylists
Makeup Artists
Organizers
Personal Trainers
Professional Photographers
Private Investigators
Stylists
And more!
Whatever it takes to get you in the right frame of mind to get you in the game- we will get you there!